A unified platform to experience Academics, Student, Faculty & Administration management in a single Dashboard.
Whether you wish to streamline your academic responsibilities or administrative tasks, Datadot's college management system can make your work easier and hassle-free. The complex workflows can make management and administrative processes a herculean task. A college management  software can help in performing and automating daily activities and tasks.
Since every college, university, or educational institution has multiple verticals and facets, Datadot CMS is designed to incorporate every vertical. From admissions and examinations to HR and finance, multiple workflows can be managed and streamlined through the software. You can utilize the fee collection module, admission workflows, attendance management system, library and hostel management modules of Datadot CMS. You can additionally reduce manual work, paperwork, improve resource utilization, and employee performance.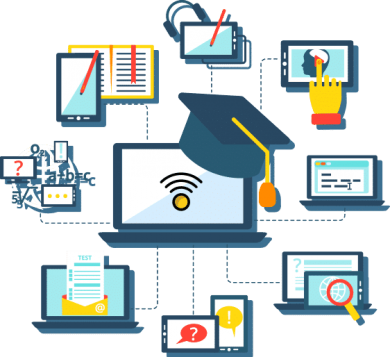 Datadot CMS understands the importance of college management workflows. This is why our software is developed keeping in mind the unique requirements of educational institutions. Below are the solutions offered by our college management system:
Department-wise student management capabilities.
Examination detail management according to student grades.
Student fee management based on payment cycles.
Front office administration such as phone calls, enquiries management, etc.
Customized dashboard for enhanced functioning.
Hostel management including bed allotment, payment management, etc.
Library management including book issues, fee management, etc.
With us, you can fulfil your mandatory responsibilities related to college management. Here's how:
Handle enrolments.
Handle new and pending applications.
Improve workflows and processes.
Enhance the delivery system for a better experience.