Empowering you to handle your invaluable assets flawlessly
A growing team also increases the hassle of team management; increased responsibilities, additional management workflows, complex employee data management, and complicate data security. All these issues, sooner or later, plague the organization's functioning and dent smooth execution.
A human resource management system can help you manage and handle your valuable assets, your people. You can leverage the features of Datadot's HRMS system for information and process management such as leave management, attendance management, employee tracking, performance tracking, etc. With Datadot's HRMS, you can reduce the time spent on HR activities and improve the efficiency of your workflows.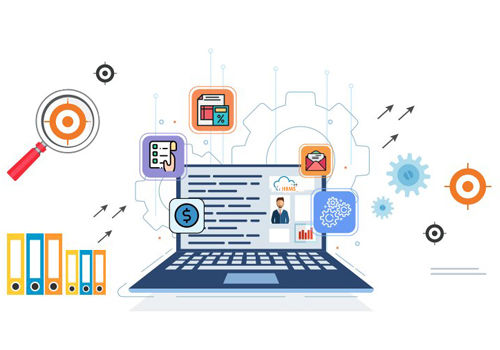 With Datadot's HRMS, you can personalize human resource activities, generate useful reports, and analyse HR efficiency. Below are the solutions offered by our human resource management system:
Dynamically create employee profiles for improved execution.
Create hierarchies for departments and teams.
Include personal details of employees with an update option (given to employees).
Secure academic details of employees for future use.
Release company policies and spread the news automatically.
Create employee as well as team reports for performance reviews.
With us, you can manage and empower your human resources. Here's how:
Automate activities related to leave and attendance management.
Utilize reports for better performance management.
Allow employees to update details through the self-service portal.
Utilize on-premise cloud services for hassle-free access.
Integrate to other systems for easy collaboration.