Flexible Staff Augmentation Services
If you require on-demand staff with impressive skills and qualities, you are on the right page. Datadot provides flexible staff augmentation services for your IT business for filling gaps in your current team and that will help ensure your technology initiatives keep pace with your business needs.
Here's what we offer: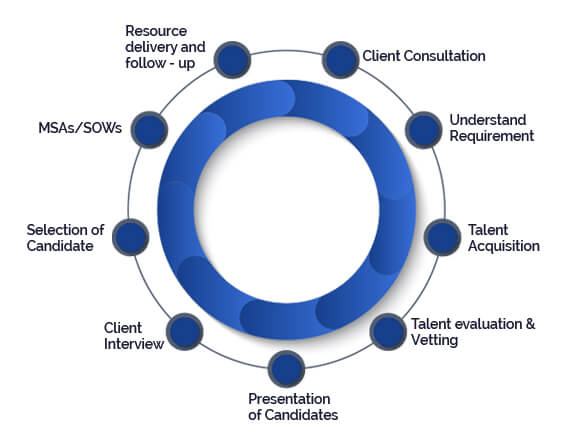 Professional, technical, and managerial employees
Short- or long-term engagements
Deep pool of talent
Effective delivery combination of quality, speed, and innovation
Placements that cover local, national, and global needs with highly specialized and difficult to find professional and management positions at the mid- to senior-level
Talent Management Solutions to aid in the planning, acquisition, and optimization of an organization's talent
Goals of Staff Augmentation
Staff augmentation services by Databot are created with a vision of allowing companies to scale up and down as and when required. Depending on the scaling project requirements, we help our clients to hire flexible employees.
Why Datadot Staff Augmentation
Techno Functional Expertise